The photographs within this collection have been very kindly supplied by John Scott, Grandson of Captain John Scott, and the commander of HMS Ausonia from 1944 to 1947, the final command of a long naval career that saw him on active service from 1910 – 1947 and through both world wars.
John Scott joined the Royal Navy in 1910, from being a cadet at Osborne and by the outbreak of World War I was a lieutenant in the light cruiser, HMS Birmingham, in which he saw action at Heligoland, Dogger Bank and Jutland. He left the ship in 1916 for the battlecruiser HMS New Zealand, by which time he was a navigation specialist. Between the wars he was, among other things, fleet navigator in the Mediterranean and commanded the monitor HMS Terror to Singapore where she became the base ship.
In 1937 he became Kings Harbour Master, Plymouth, which was a post that he held through the first 3 years of the Second World War. From there he went as Captain to the Cilicia, and thence to Ausonia.
After retirement from the Navy he became a clergyman, and was Rector of a small village on Dartmoor until 1967.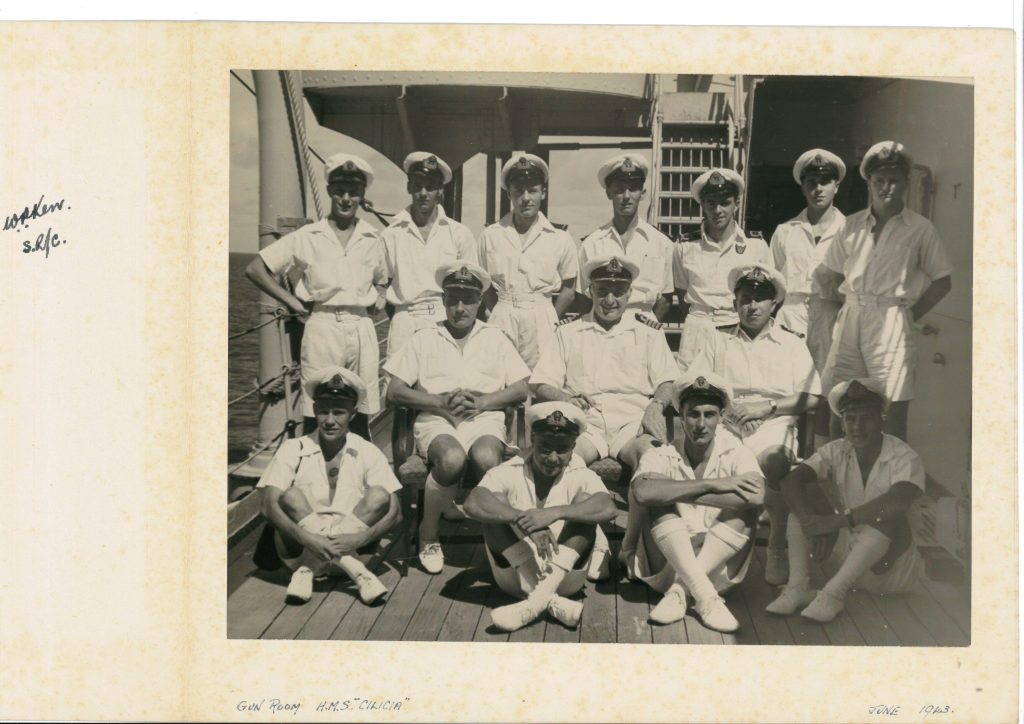 Captain Scott seen here with fellow officer's on-board the HMS Cilicia in 1943 (centre of the second row), the photograph was taken just prior to him taking up the command of the Ausonia.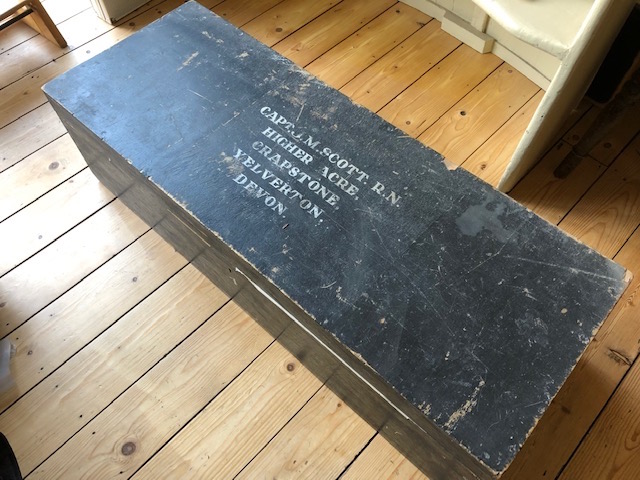 Captain Scott's uniform box made for him by the Ausonia's carpentry department.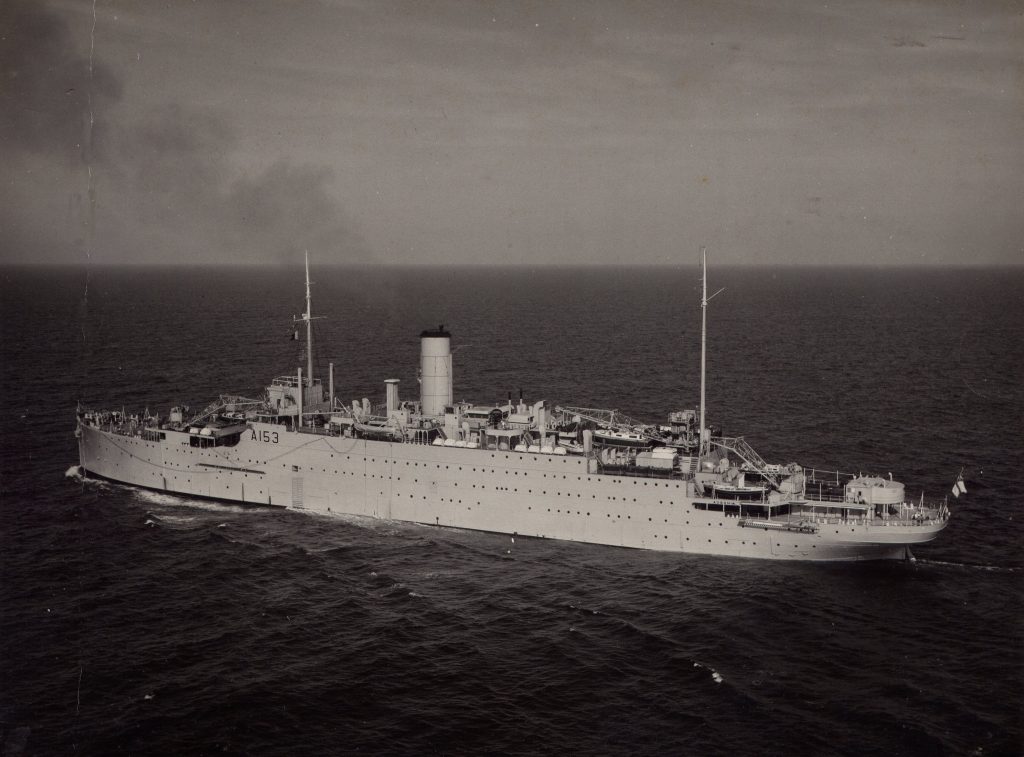 A lovely photograph of HMS Ausonia found amongst Captain Scott's papers, which, judging by her fittings, was almost certainly taken in the early 1960's, probably on one of her last summer sea trials while based at Malta.