The photographs and anecdotes within this collection have been very kindly supplied by Vivienne Dees whose father served as a gunner on HMS Ausonia between September 1939 and March 1942.
All photographs are copyrighted by Vivienne Dees unless otherwise stated.
Norman Gordon Calvert
Born Newcastle upon Tyne, 15th March 1916.
Died Morpeth, Northumberland, 28th February 2006.
Norman Calvert, RNVR, started his naval career before the war on the training ship HMS Calliope, a handsome Calypso class sail and steam corvette, which was used as a Royal Naval Reserve drill ship on the Tyne, for nearly 50 years.
One of nine children, he grew up, like so many at that time in poverty and only received a scant education. He joined the RNVR and trained in the evenings and at the weekends, enjoying the camaraderie and the food. In the summer of 1939 he went on an unpaid "Battleship" holiday, completing a gunnery course and then, with the declaration of war in September 1939, he signed up for the Royal Navy and was assigned to the Ausonia. Before joining the ship, he was sent to Chatham to complete his training and attend gunnery school, passing out as a gunner on both main guns and anti-aircraft weapons.
Ausonia had recently been requisitioned from Cunard and had just completed fitting out as an Armed Merchant Cruiser (AMC). The main armament of HMS Ausonia was eight, World War I era, 6 inch guns, which each used a 100lb shell and Norman joined one of her gun crews. He was to serve on her for the next two years while HMS Ausonia performed the role of an AMC escorting convoys across the Atlantic (under Captain Pizey who commanded the Ausonia from 1939 until 1942).
Each convoy would consist of over 100 vessels and usually took 6-7 weeks, the shortest time being just 3 weeks. Norman recalled that the convoys were attacked by U-boats even when empty and that the Germans often "hid" in Irish waters until the convoy appeared. On one occasion they took German prisoners aboard and he was shocked at their arrogance (the crew wanted to throw them overboard he remembered!)
HMS Ausonia had many memorable voyages during this time, on one convoy she was part of the escort force for the convoy which transported British gold to Halifax, Nova Scotia and in addition to the Atlantic Convoys she also went to Iceland and Bermuda. When travelling down the eastern seaboard of the United States, Norman couldn't believe how brightly lit the shoreline was. In the early years of the war, German U-boats lurked in the safety of these neutral waters and then gave chase out at sea.
On one occasion in Bermuda, Norman and his pal, James Palmer Fairhurst were so hungry that they went to the "poshest" restaurant that they could find and had a slap up meal. Knowing that they did not have enough money to pay for the meal, they had to escape through the toilet window! Fortunately, they were not apprehended. In early 1942, the Ausonia was ear marked to become a Fleet Repair Ship and Norman left the ship at Tiger Bay, Cardiff and was sent to a rest camp in Kent where he spent 2 weeks whitewashing coal houses!
In March 1942, Norman joined the advance party for HMS Bleasdale, a new Hunt class destroyer being built on the Tyne. These destroyers were all named after British fox hunts and HMS Bleasdale was the first Royal Navy warship with this name. The sea trials were performed off the Northumberland coast and once commissioned, the ship served in the English Channel, being based at Pompey.
In July 1942 HMS Bleasdale was allocated as part of the naval escort force for the unsuccessful Dieppe raid. Norman had a narrow escape as a young Canadian soldier who was standing next to him at the ship's rail suddenly fell. He had been fatally shot through the forehead by a German marksman.
Norman's service on HMS Bleasdale included Gibraltar, Malta, Bay of Biscay, the English Channel (E boat alley) and the Scheldt River in Belgium, where they ran ashore on a sandbank. On D Day, HMS Bleasdale was the first destroyer "to go in", carrying Canadian troops to Juno beach where she also provided gunfire support. Norman said this was the most frightening day of his life. The sea was red with blood and they had to blow up a damaged British ship with many crew on board as it was impeding them.
HMS Bleasdale went on to have a very active career, surviving hitting a mine and having the bows blown off in the English Channel. By this time, Norman was a Gunner's Yeoman and he had been down below checking for leaks. The hatch above him was closed and then orders were piped to abandon ship, fortunately for Norman, this did not happen and he survived the experience going on to serve in HMS Bleasdale until the end of the war.
Like most of his generation, Norman would not speak of his experiences until 2002, when, with the encouragement of a bottle of Grouse, his daughter, Vivienne, managed to extract this information from him. His hatred of all things German lasted for a long time. Vivienne remembers that she was forbidden to learn German at Grammar school and had to choose Latin instead. In 2004, when a German moved into the cottage next door, Norman took a massive step forward and shook hands with them, phoning Vivienne to tell her that "I've shaken hands with a Gerry". His mantra was, "You can forgive, but NEVER forget".
Norman attended many reunions in Portsmouth from the late 1970s until around 2004, and also made a trip to France with his reunion group, to commemorate the Dieppe raid.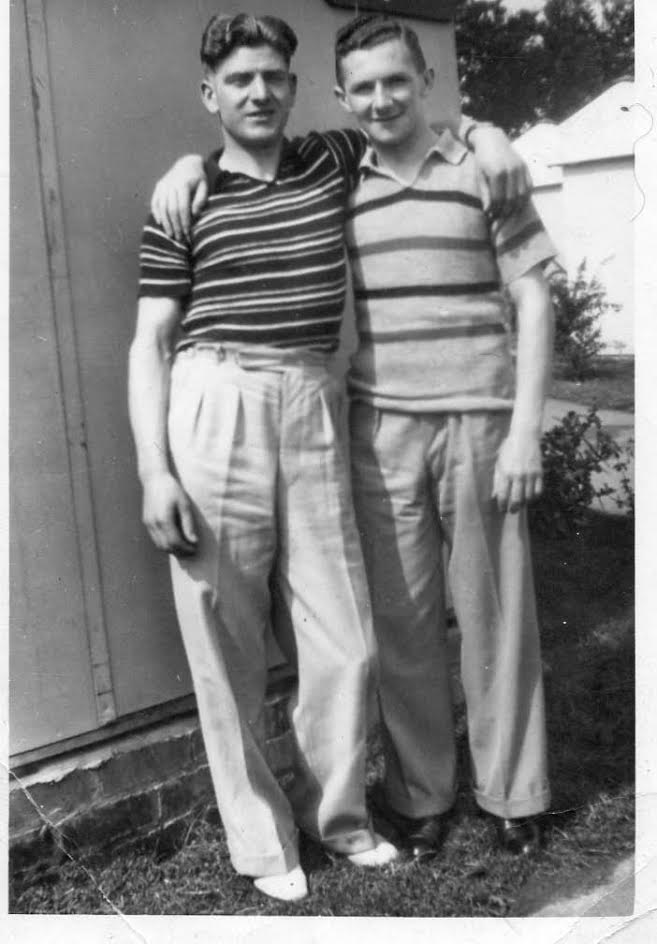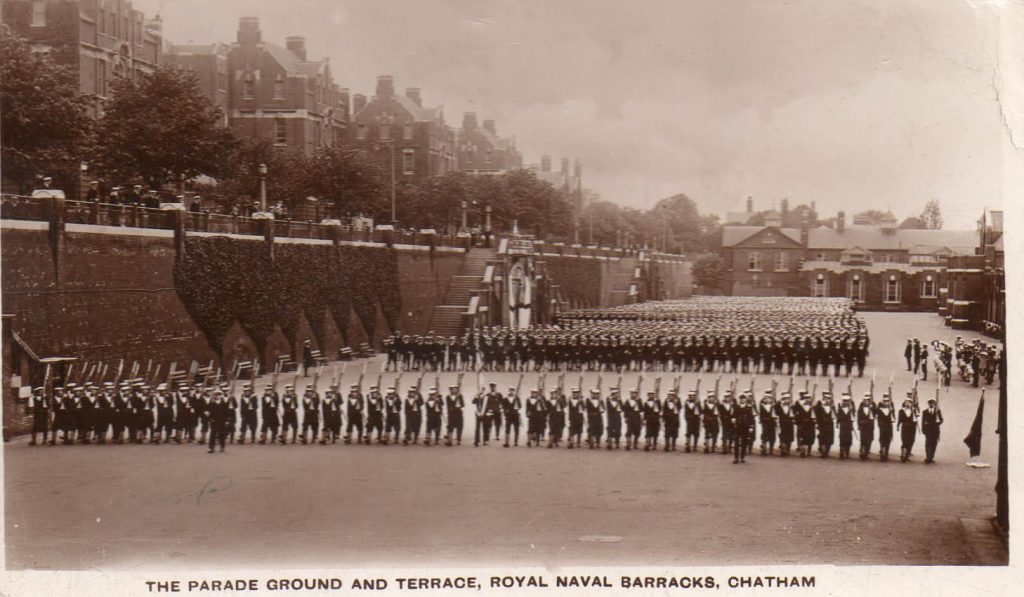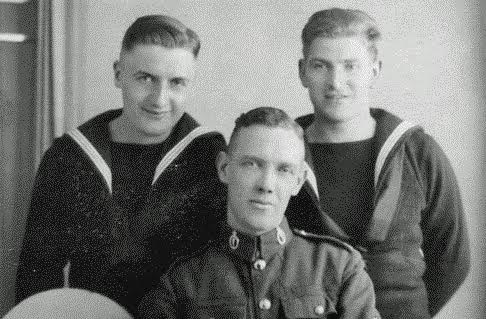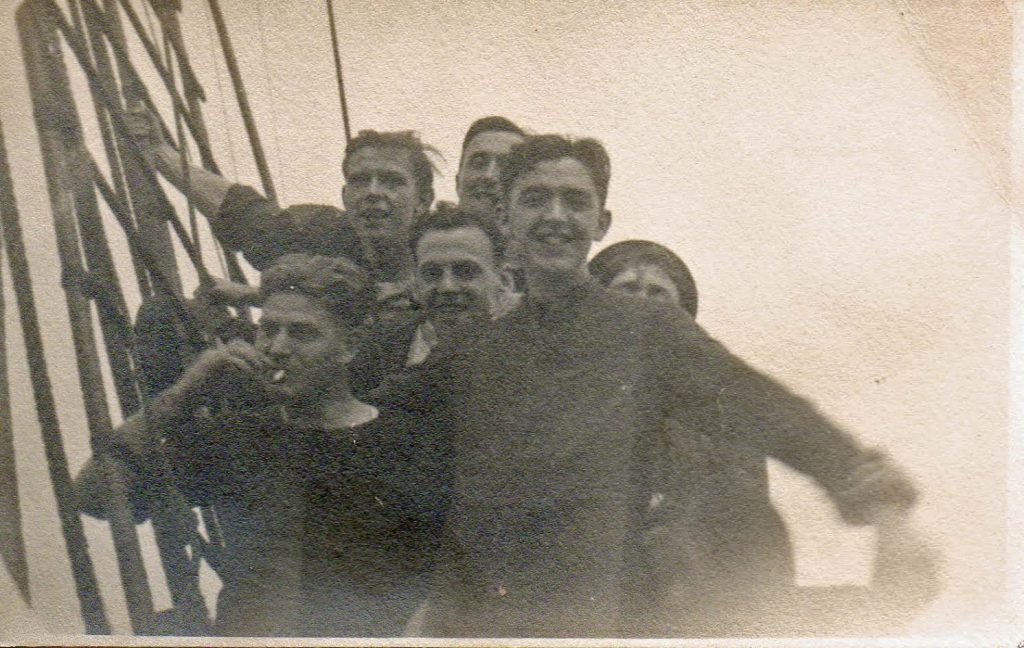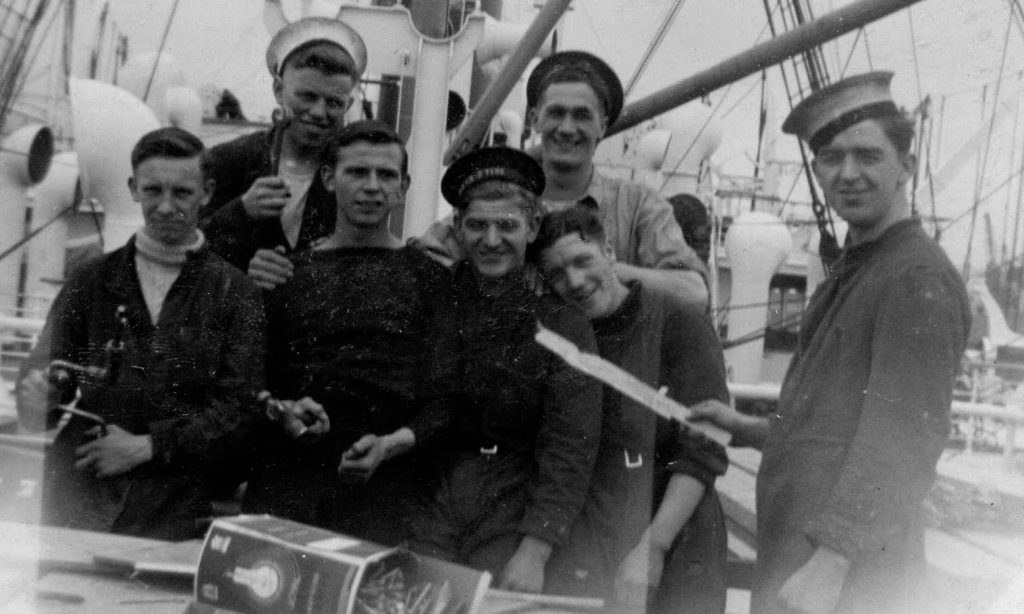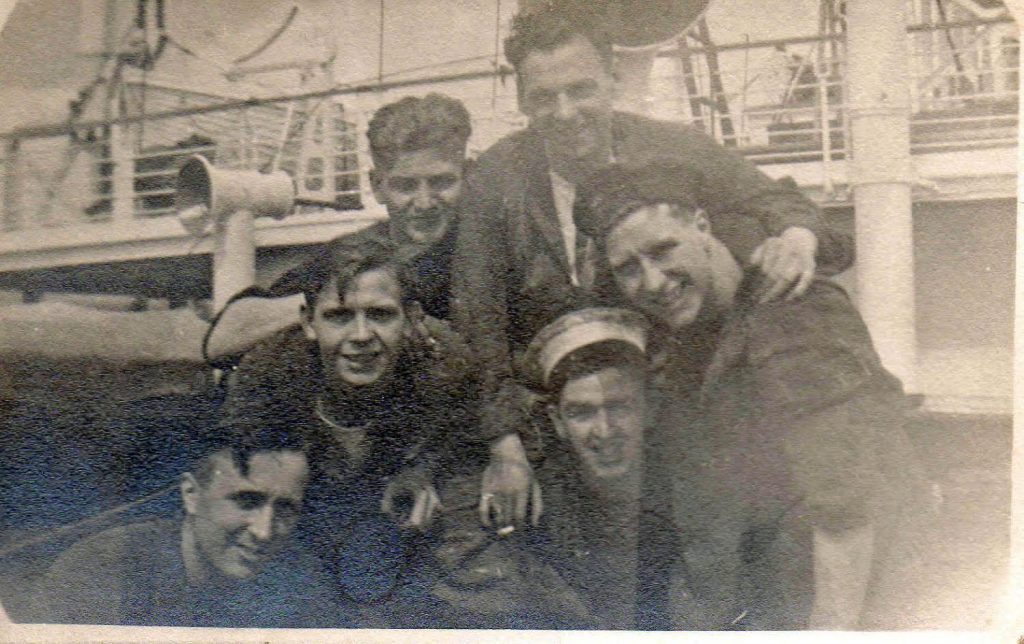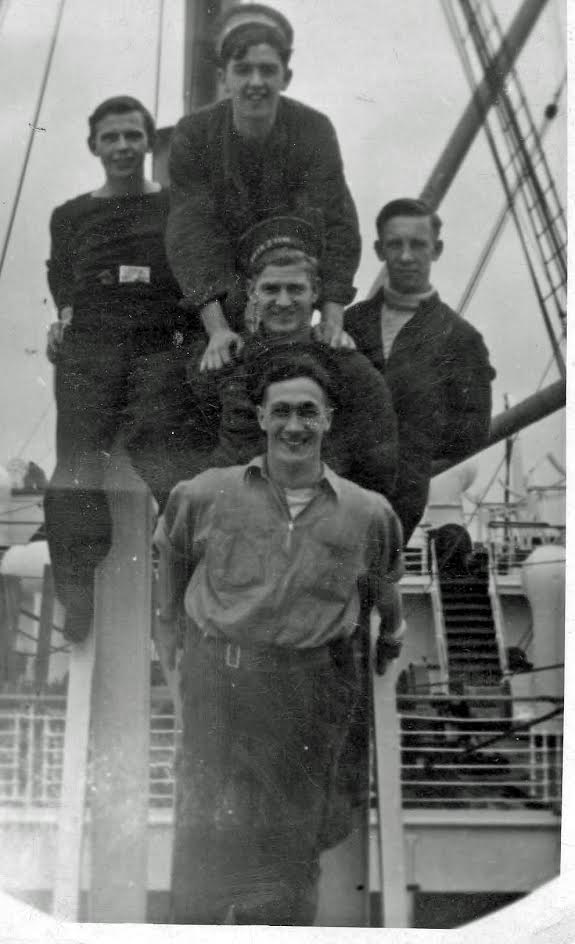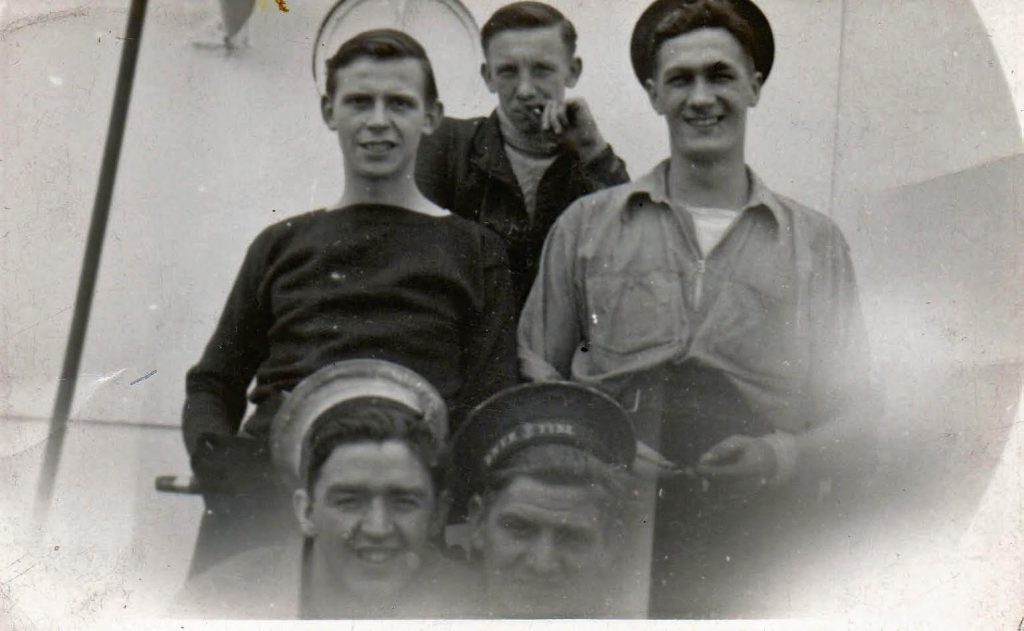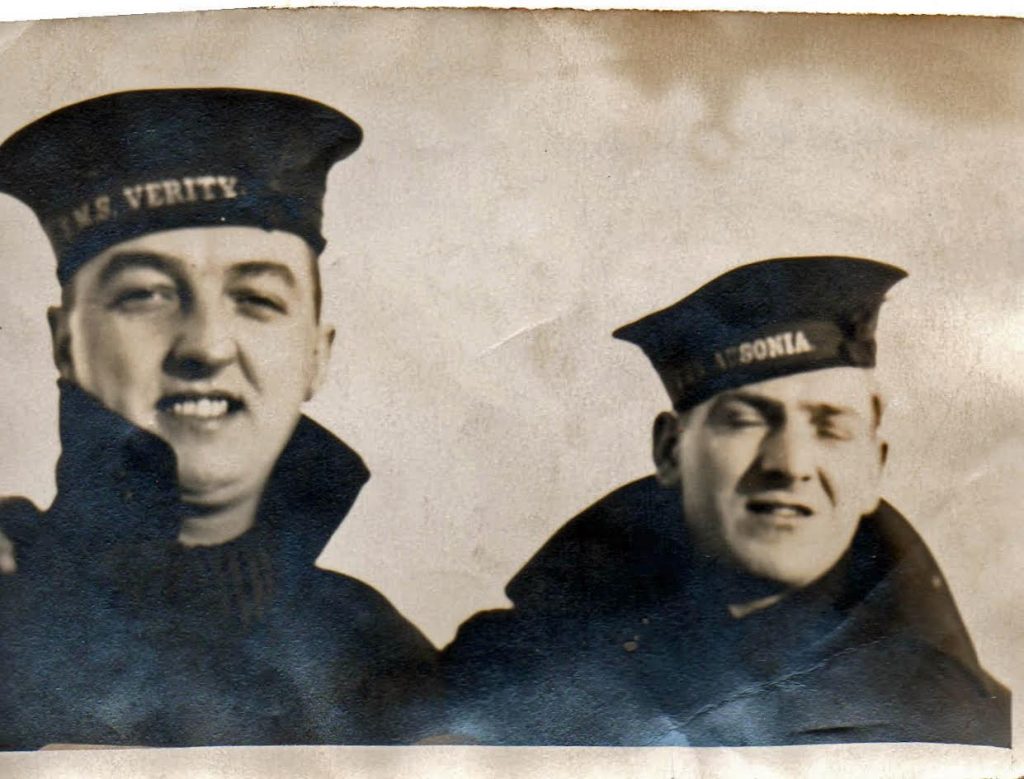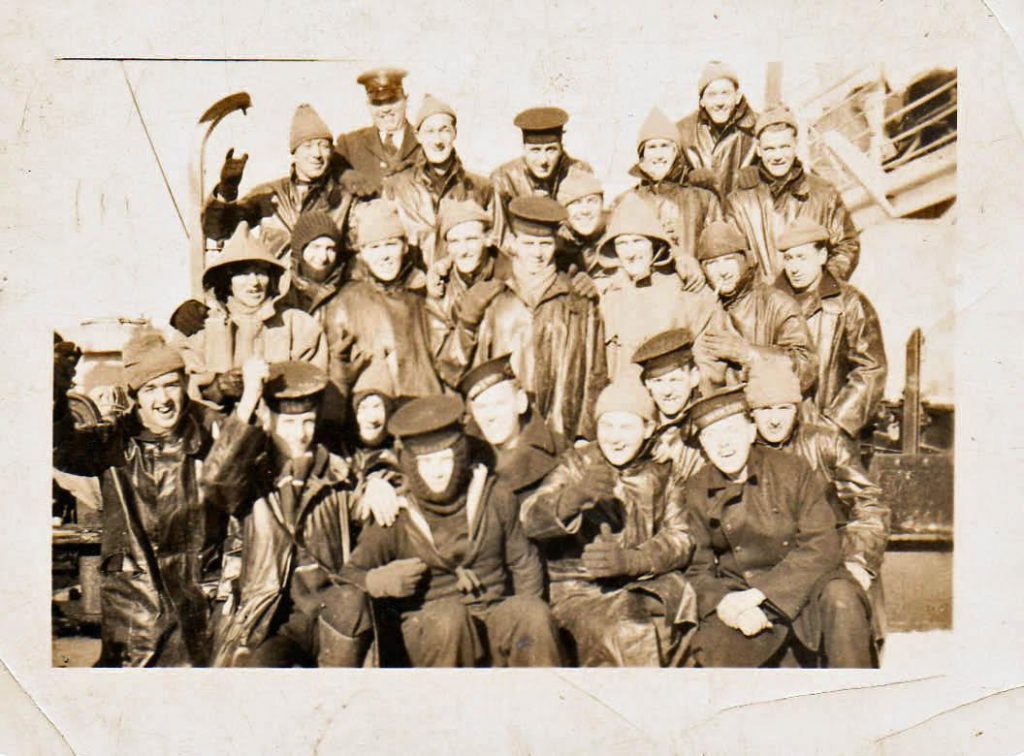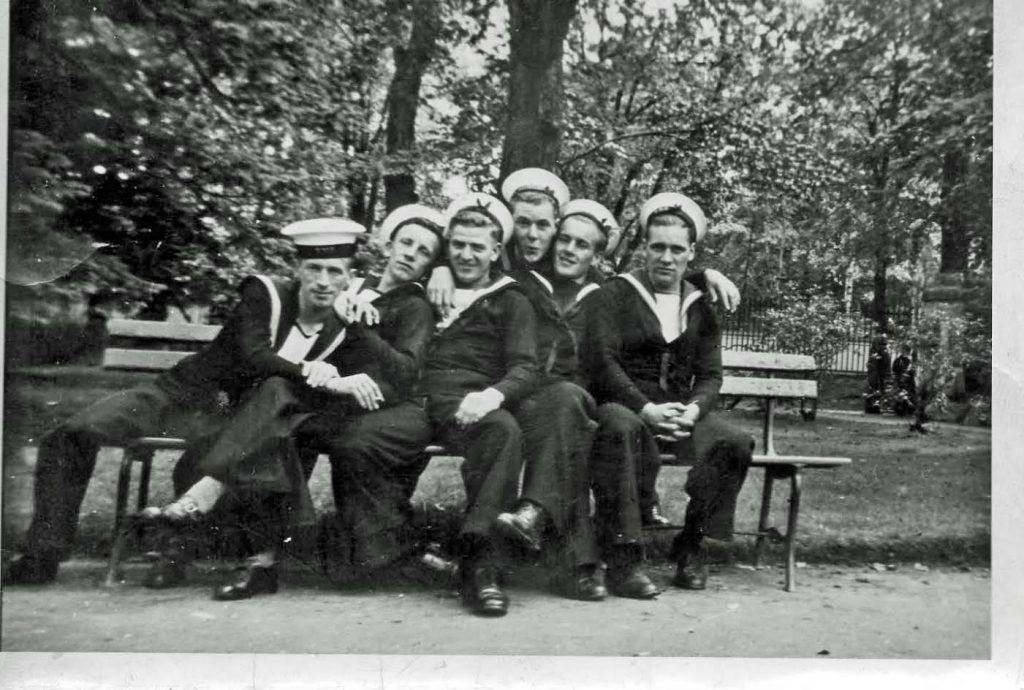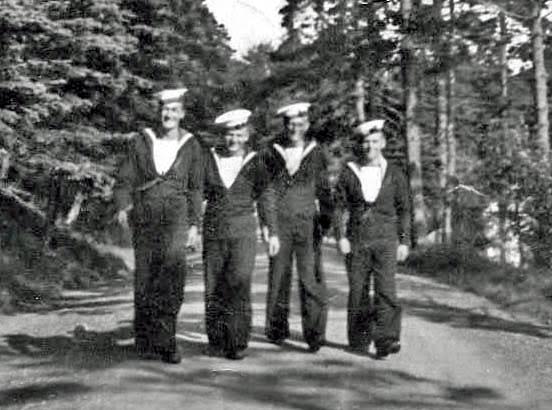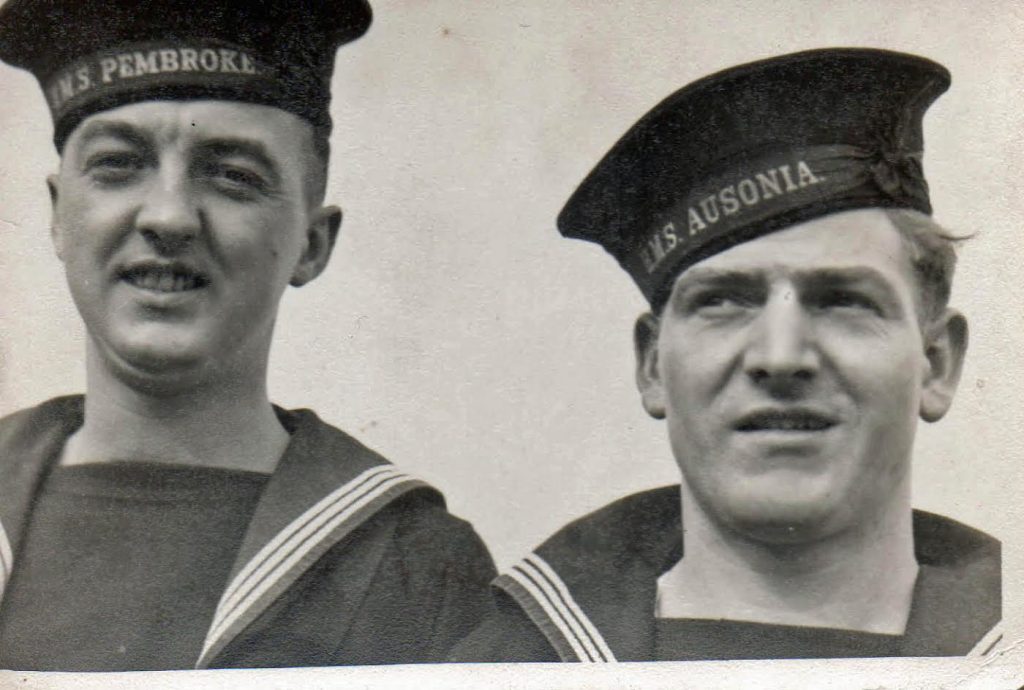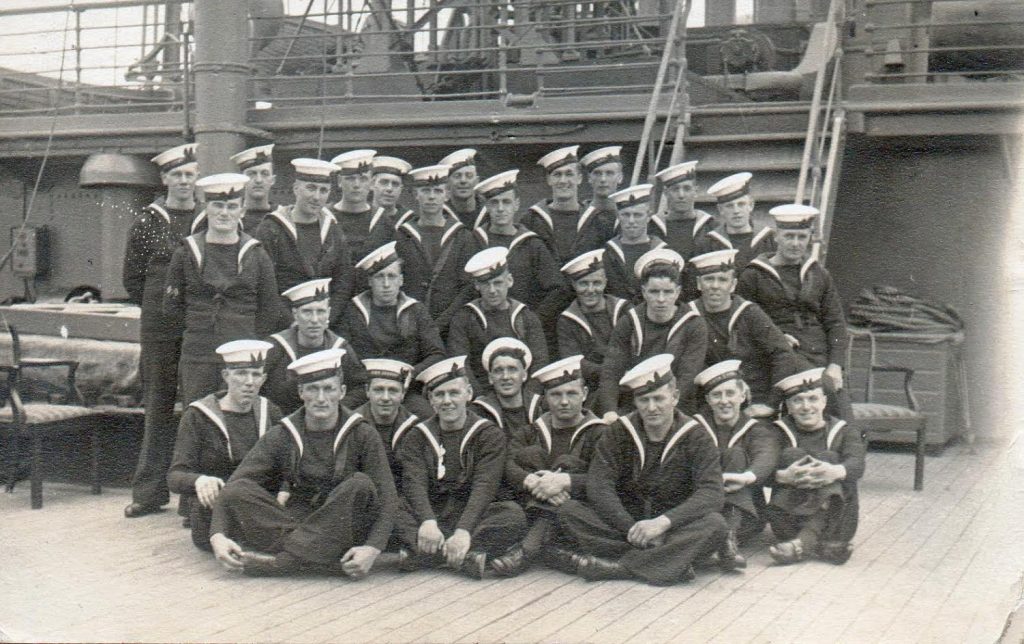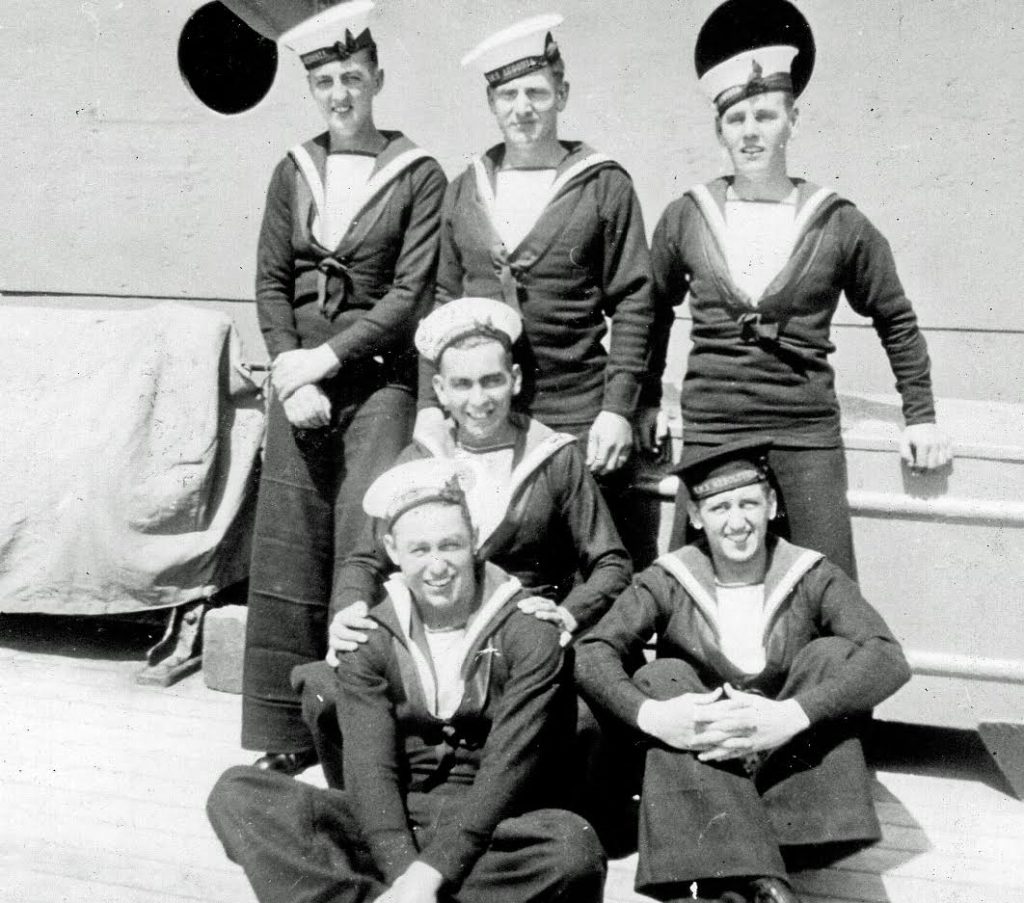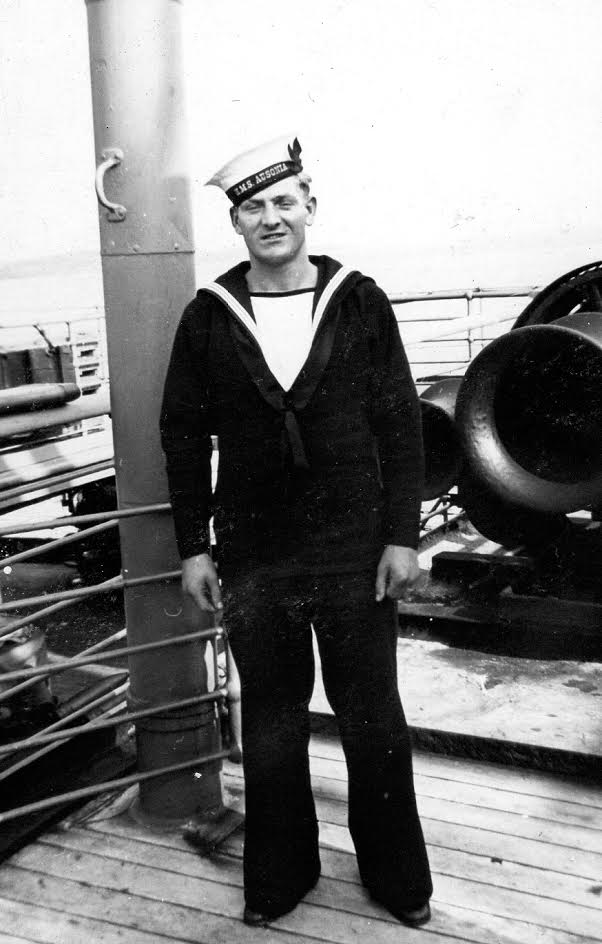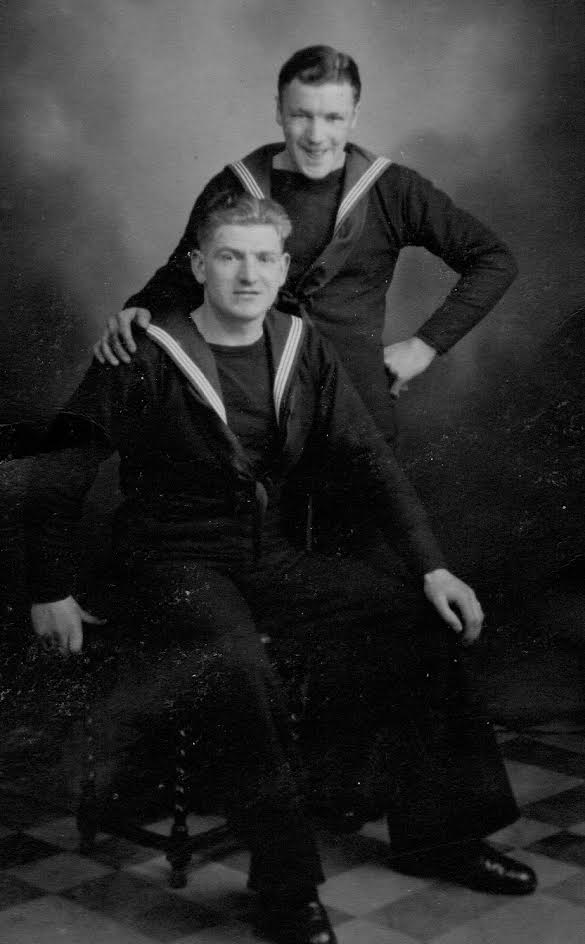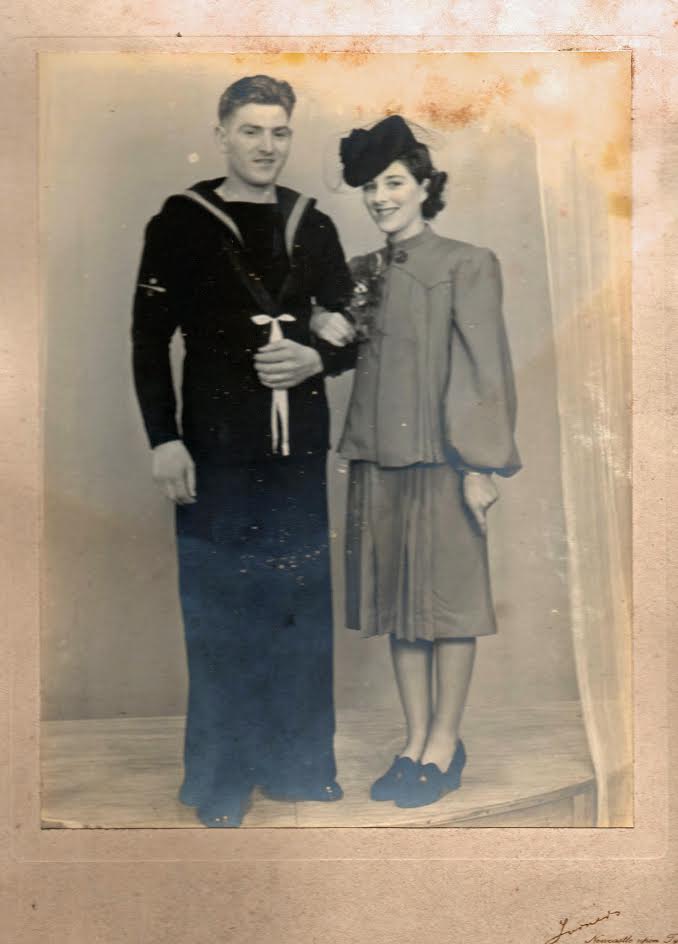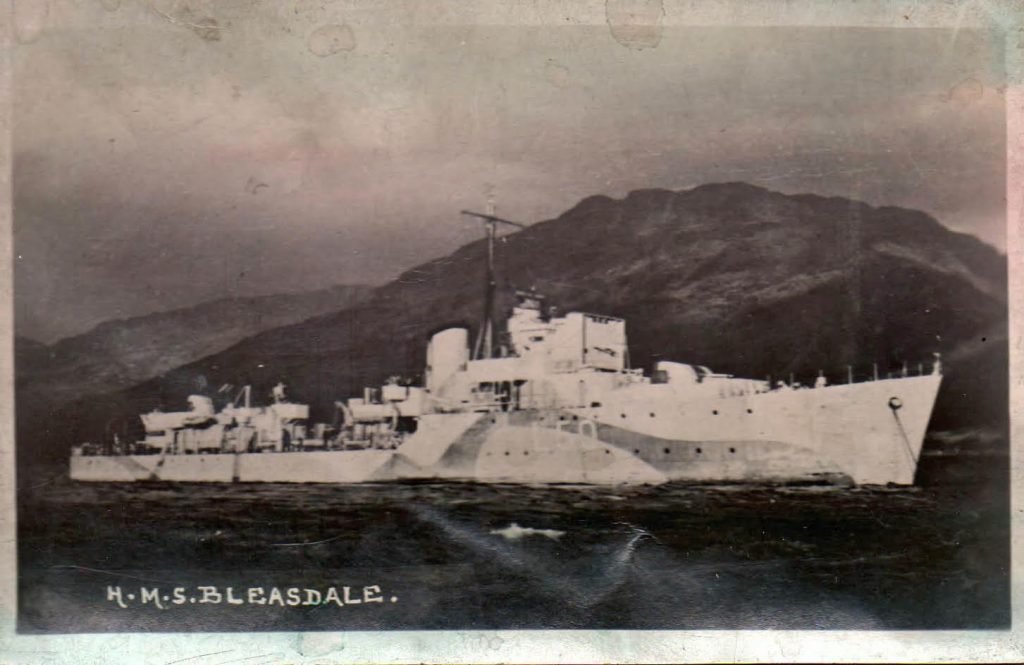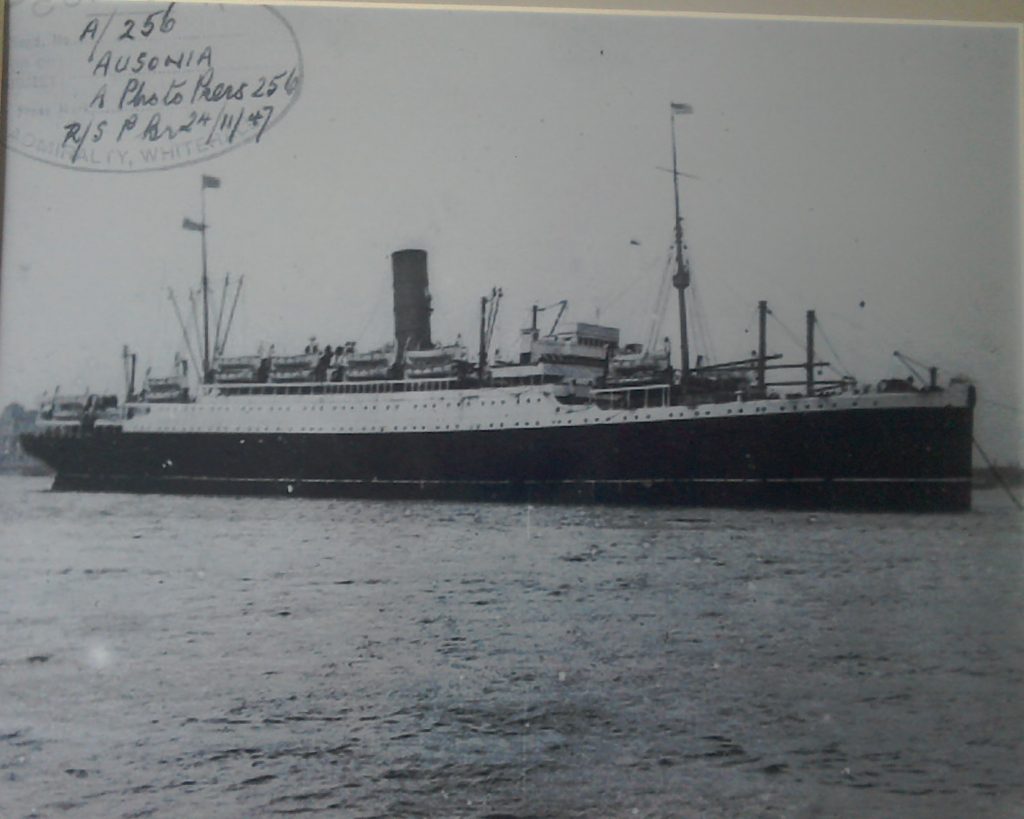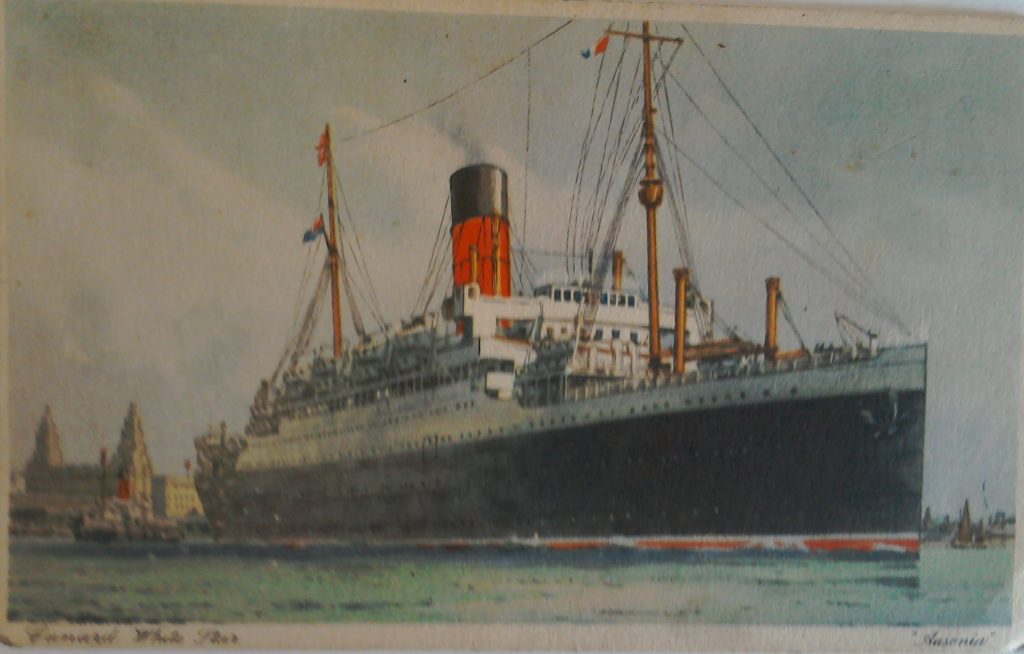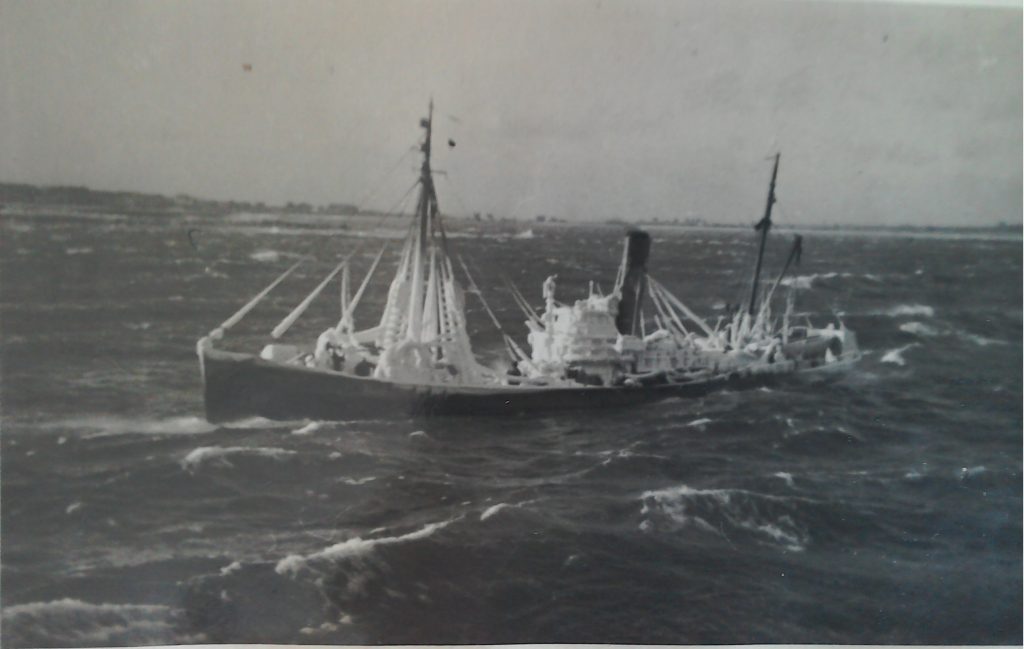 Norman's collection of wartime memorabilia also contained this interesting "ACTION RATION" tin. On the lid of the tin Norman had written "June 6th1944 – INVASION". The tin contains 4 Pascall Barley Sugar sweets, 3 pieces of chewing gum & 6 small brown hard tablets, which are wrapped in greaseproof paper. Norman's daughter Vivienne recalls opening the tin when she was around 8 years old and trying to steal one of the sweets (sweets were still rationed then) and getting her first and only smack from her father. The tin was obviously very precious to him and a souvenir from this great day in history.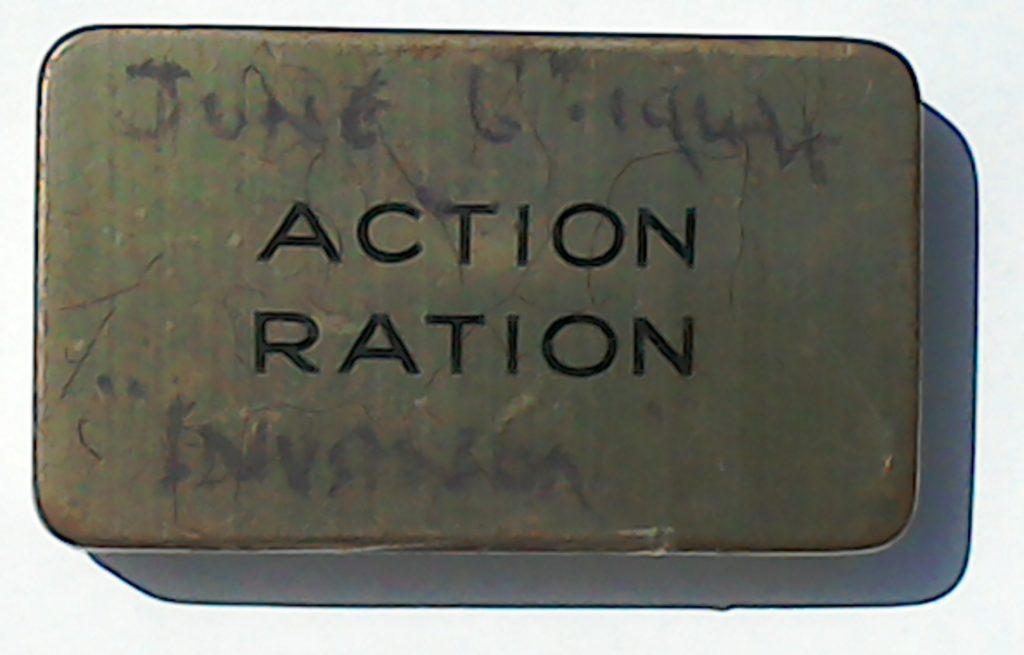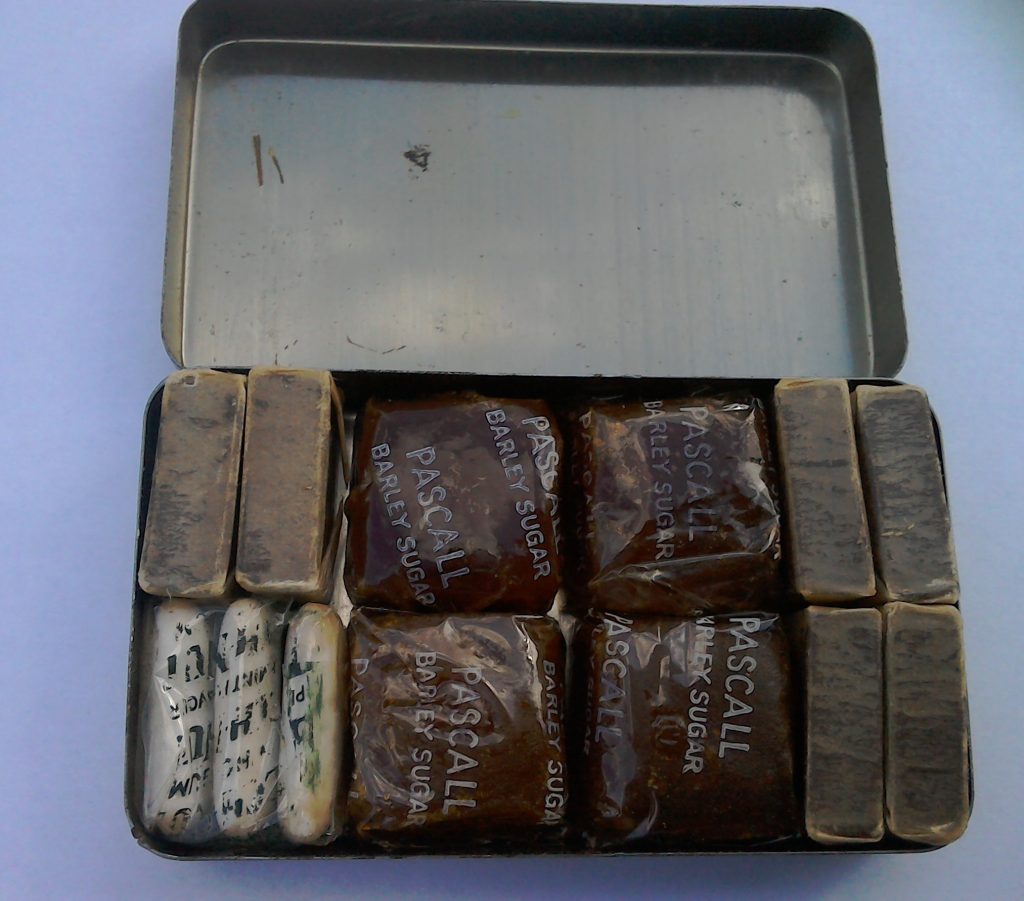 Norman attended the Dedication Service of the Allied Naval Force Memorial Plaque at Dieppe on 19th August 1986 and the following photographs show the Order of Service front cover and a newspaper article on the service.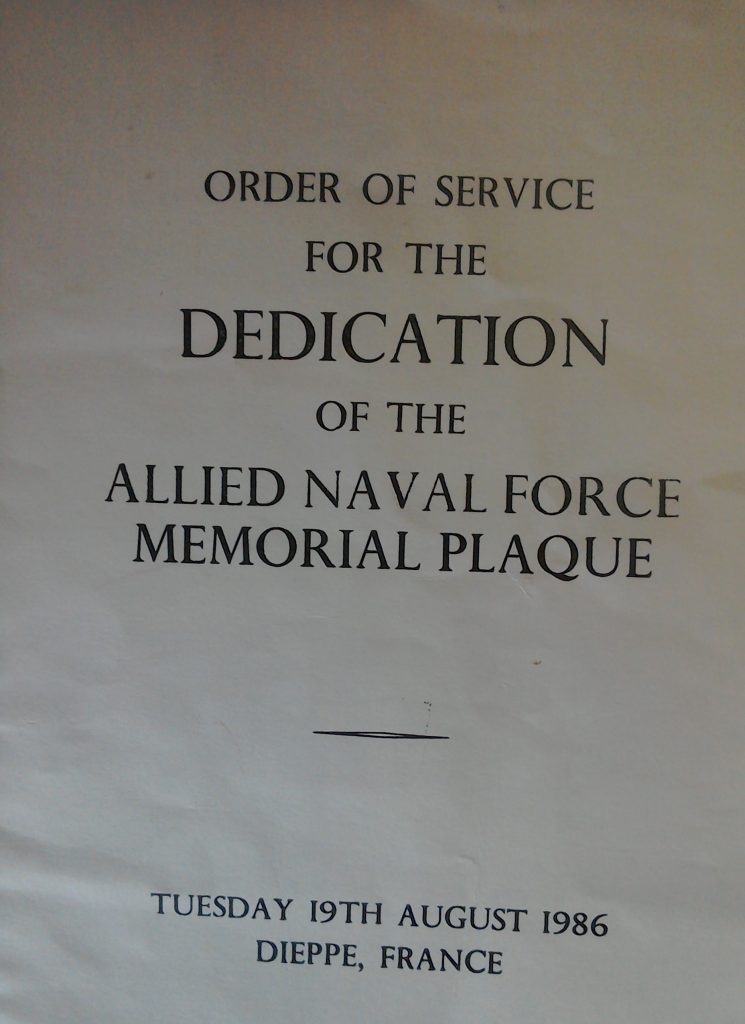 The following photographs show the Dieppe Medal and Bosun's Whistle, which Norman was presented with at the Service, which it is assumed, were issued as a memento of the occasion.