To build a scale model of the Ausonia I purchased a set of the General Arrangement ships plans of her sister ship, HMS Artifex, which gave me details of her structure and fittings for when she was a heavy repair ship as I was unable to find any plans for the Ausonia. The National Maritime Museum did hold the plans for the Ausonia after she had been converted to an Armed Merchant Cruiser in 1939 and these were ordered at the same time. The plans were bought only out of interest as I was intrigued to know the positions of the 6 inch guns and were of little use to me in regards to the model as all of the AMC fittings would have been removed on her conversion to repair ship.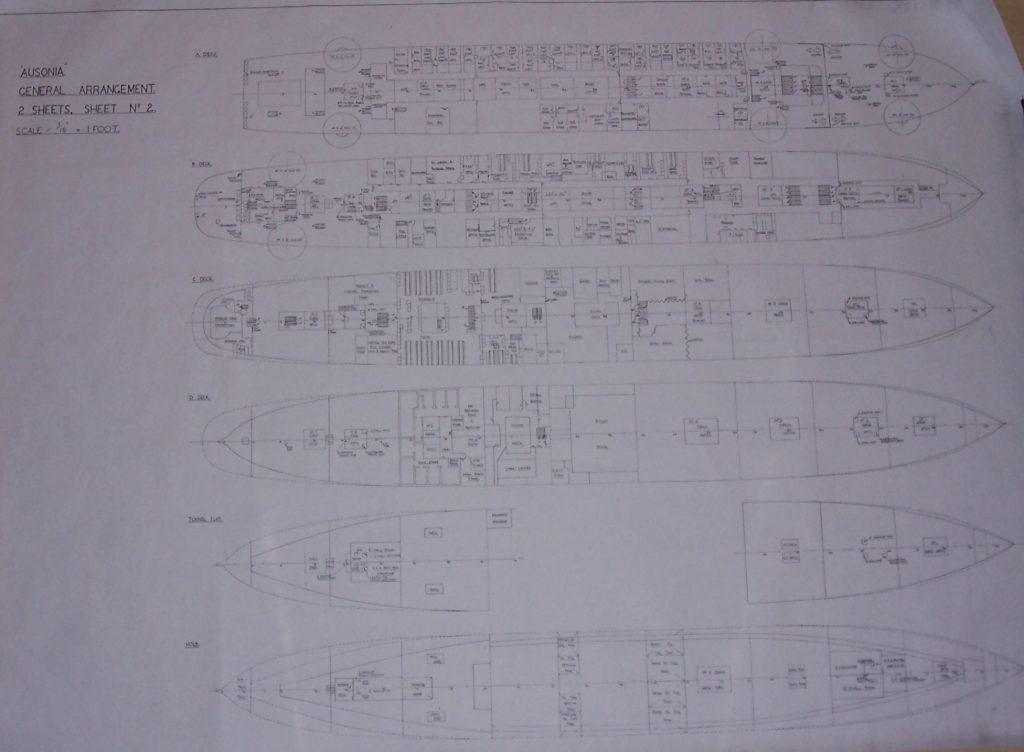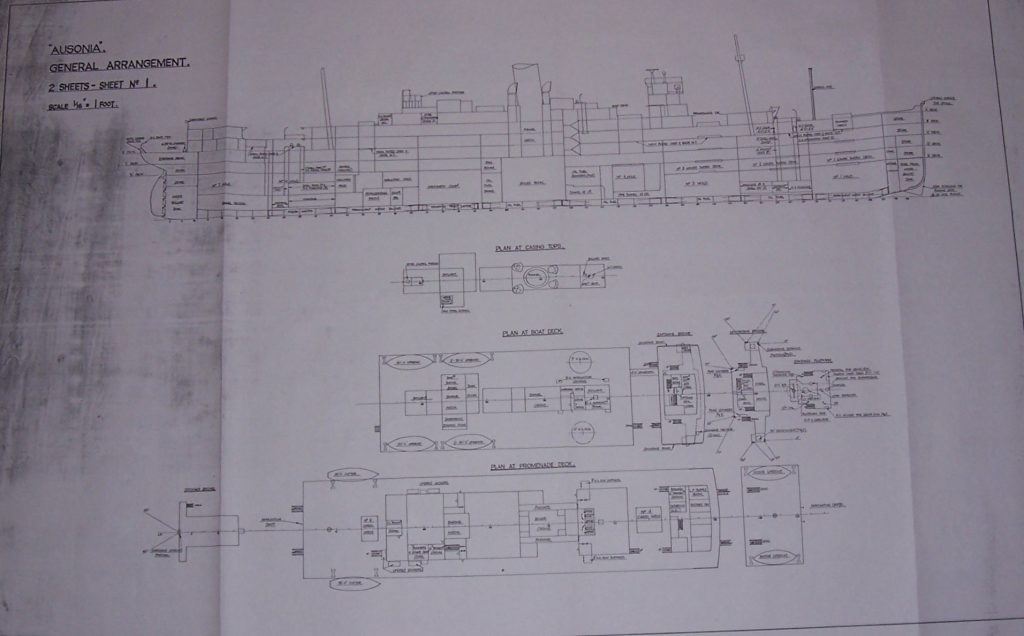 The General Arrangement plans are drawn in 1/192 scale or 1/16" equals 1 foot.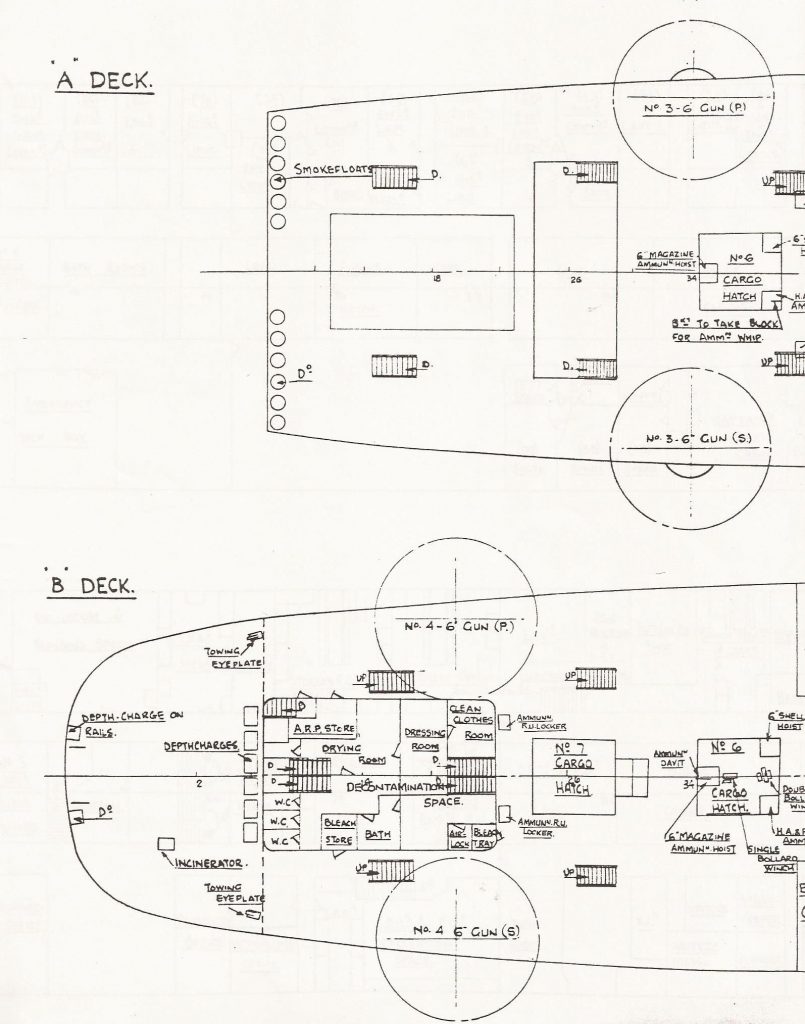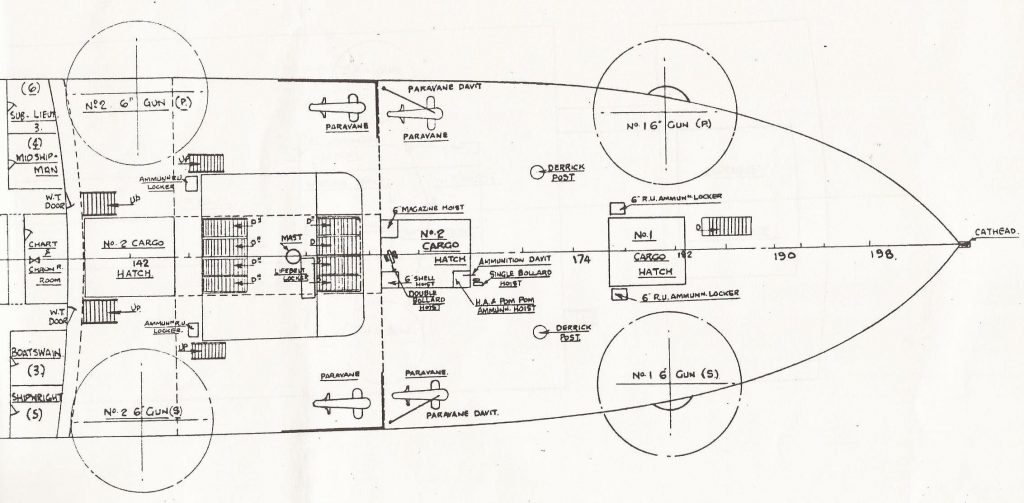 The plans show the location of the four, forecastle 6" gun positions on A Deck along with the two positions aft and also the two gun positions on the stern on B Deck. Provision for the 12 smoke floats is shown on A Deck along with the two depth charge rails and storage for the depth charges, on the stern of B Deck.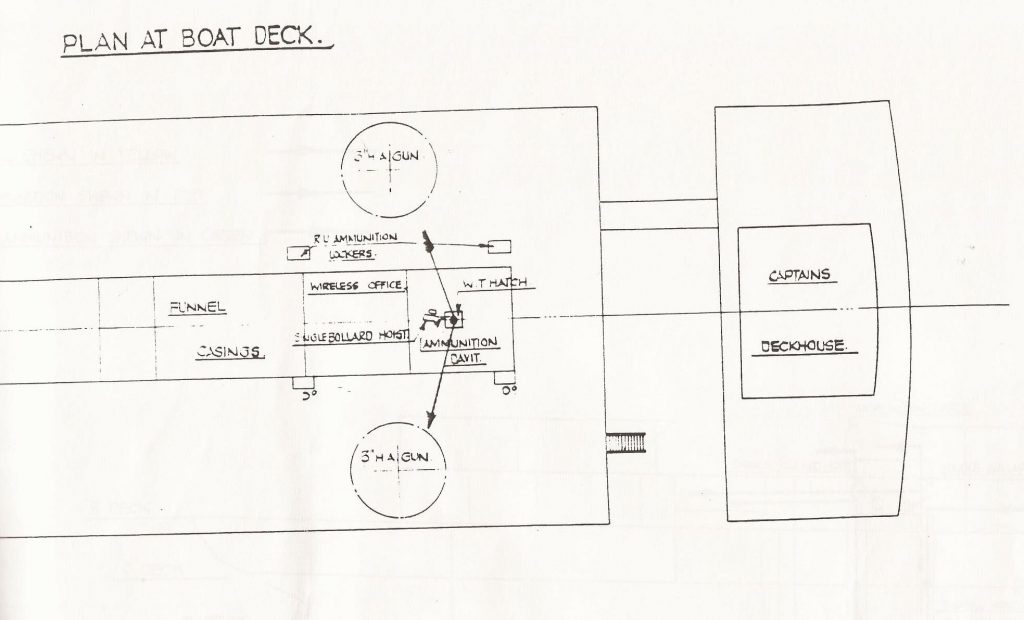 The Boat Deck plan shows the location of the two 3" HA gun positions intended for anti-aircraft defence.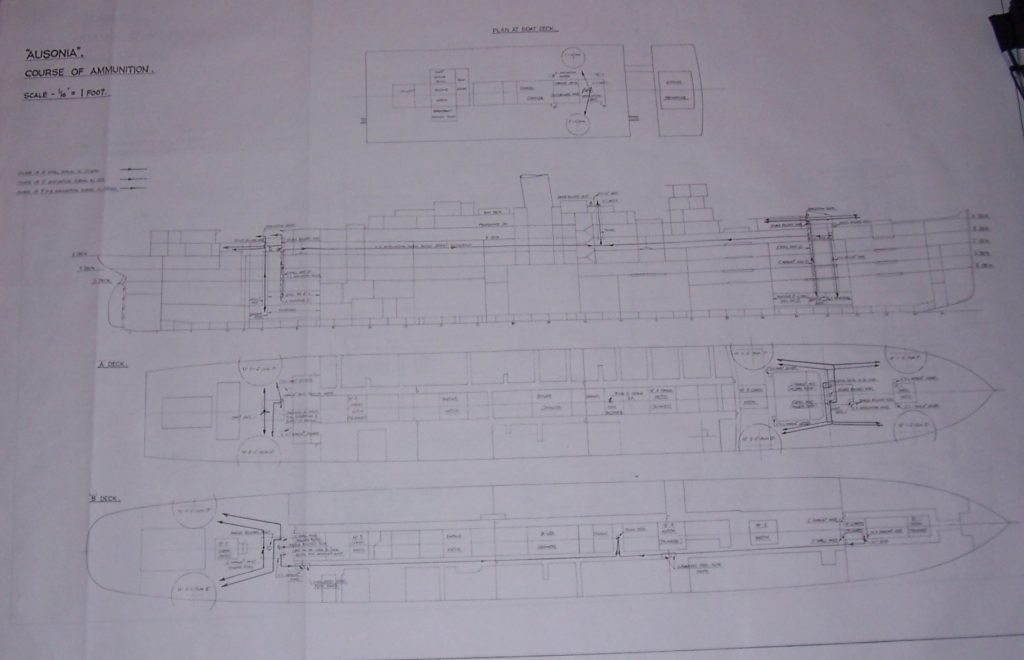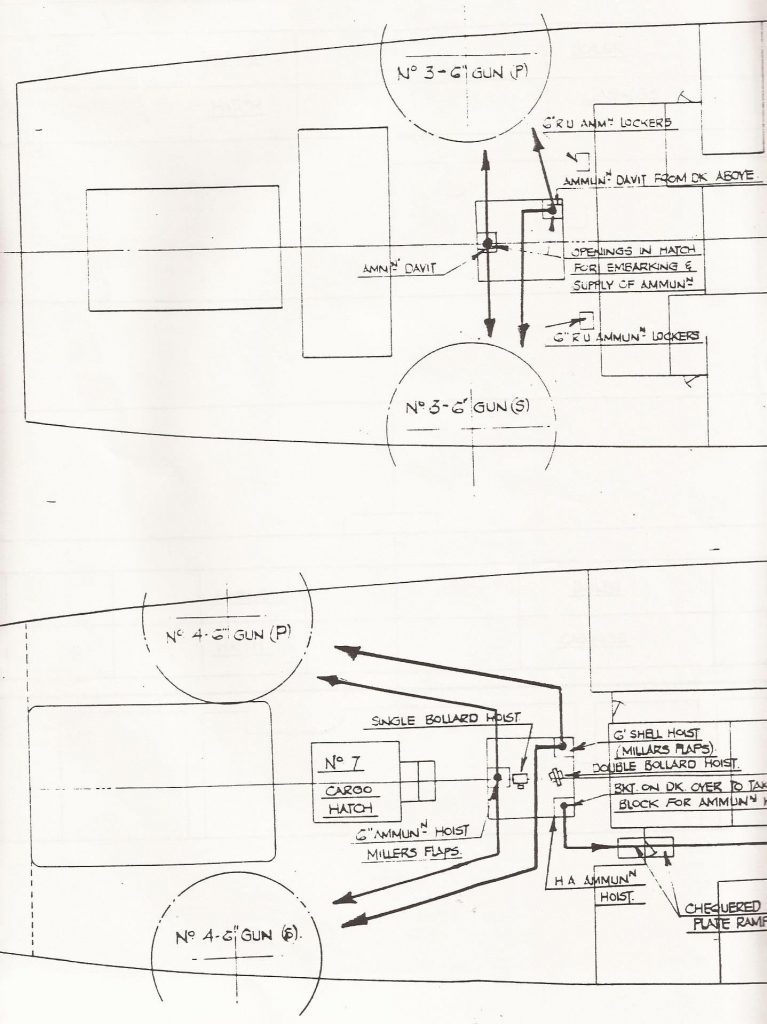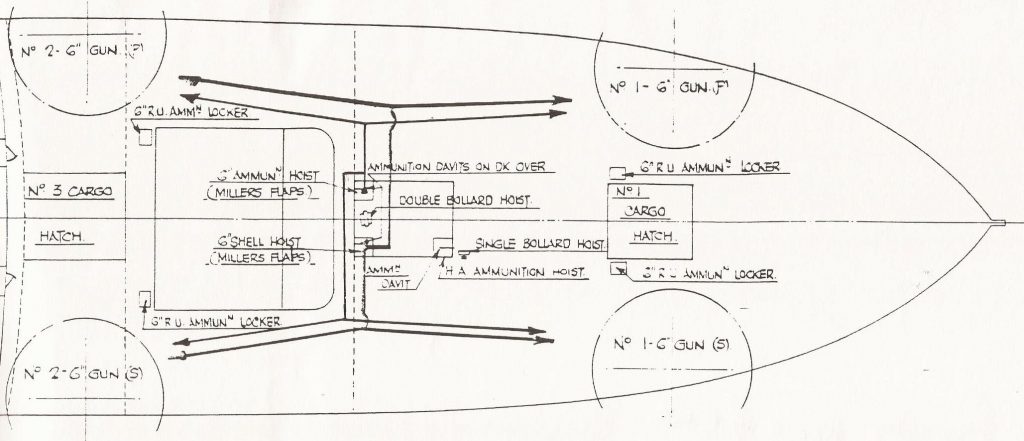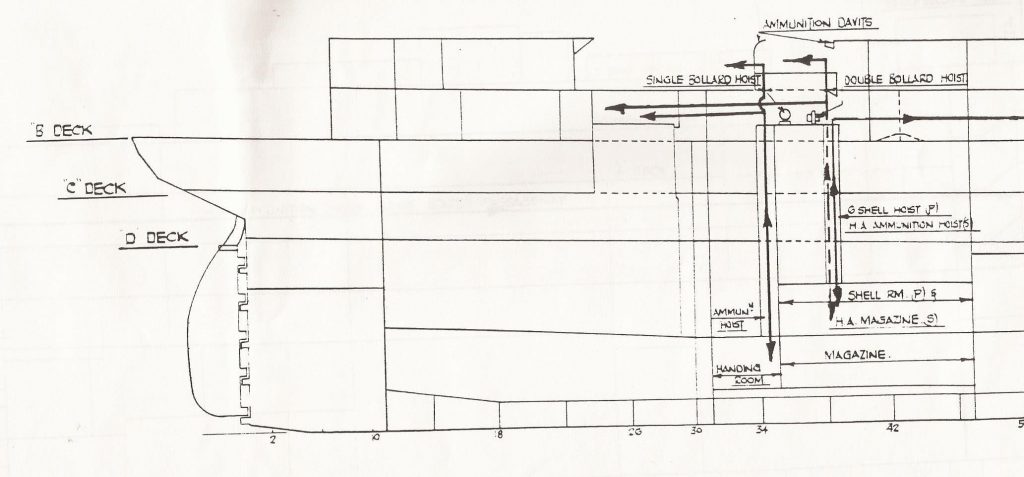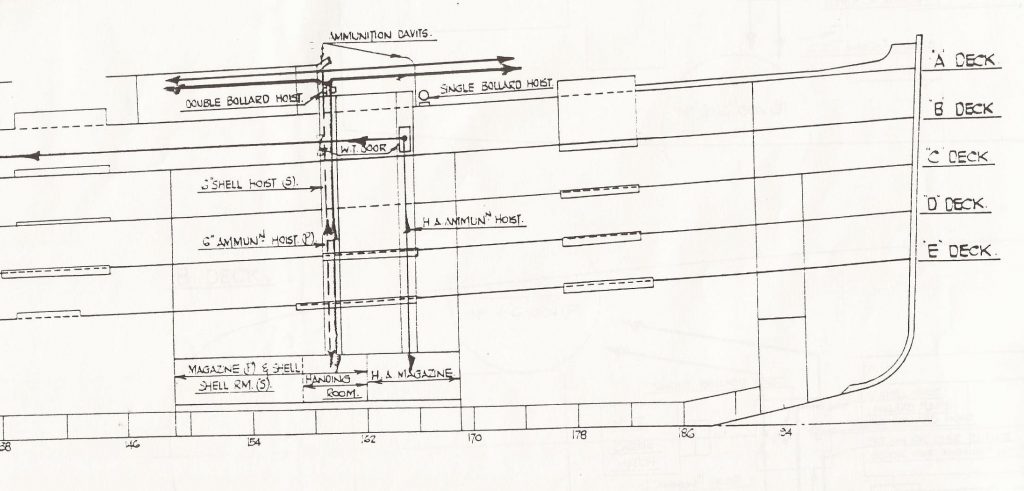 The Course of Ammunition plans are interesting and are also drawn in 1/192 scale or 1/16" equals 1 foot.